Sterling College Art Department to Exhibit Senior Art Show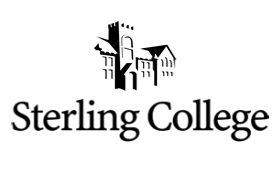 Sterling College Senior Erin Thiessen is currently displaying her senior art show in the Sterling College Art Gallery at the corner of 8th and Washington from March 31 – April 9. Gallery hours are 8 a.m. to 5 p.m.
Thiessen, of Wichita, daughter of Ken and Marchel Thiessen, is displaying photography, ceramics, computer graphics, and paintings.
When asked why she pursued an art degree, Thiessen said, "I have a strong passion for social justice and my hope is that through my art, I can show others who have not had a firsthand experience that the statistics are more than numbers, they are real, living people who breathe in a world of ambiguity." But her ultimate desire is to "let [her] creations reflect [her] Creator and to spark a desire in others to do the same."
There will be a reception for Erin on Thursday April 2nd in the Art & Design Department gallery from 7:00-8:30 pm.
The Senior Art Show is in fulfillment of the requirements of an art major. Thiessen will graduate from Sterling College on April 24.