Sterling College Art Professor William Morse Has Three Works of Art Accepted in Juried Exhibition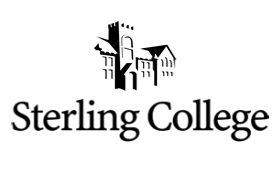 Wednesday, August 11, 2010
There were two major requirements for art submitted to the Faith as Art: Art as Faith exhibition at Olivet Nazarene University: the artist had to follow the Christian faith and the art had to be digital. Sterling College Art Department Chair William Morse fits the first requirement, and he does quite a bit of work with digital compositions. Three of his submissions were accepted to the national juried exhibit, which runs from September 28 through October 25 in the Brandenburg Gallery at the Larsen Fine Art Center in Bourbonnais, Ill.
"Color in Bloom" was created in a 3D animation program. Morse then used Photoshop to manipulate the colors. "Most of the people who have seen this work have associated it with the look of the Spanish artist Salvador Dali's work," said Morse. He used the same techniques with the piece "Four Fish," but with a different effect. For the piece "Toys from Mexico," Morse took many pictures from different angles of a large grouping of toys. Using a 3D program and then Photoshop, he manipulated the colors so the finished work looks very organic rather than geometric.
The exhibition reception will be held Thursday, October 7. "I hope to attend as a representative of Sterling College," said Morse. "It's always exciting to have work accepted; it's a blessing and an honor to have your work chosen for a national-level exhibition."