Sterling College Associate Professor of Art David Harmon to Present at NYC Liberal Arts Conference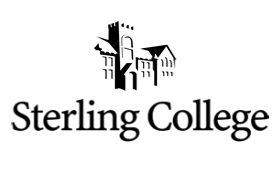 Wednesday, August 18, 2010
Sterling College Associate Professor of Art David Harmon will present a paper at the 24thannual National Conference on Liberal Arts and the Education of Artists presented by the School of Visual Arts in New York City. The conference's mission is to provide a forum for the exchange of ideas and information about the role of the liberal arts in the education of artists.
The theme of this year's conference is "Green, Greener, Greenest: Romancing Nature Again," and conference organizers have accepted paper proposals that explore the ways in which art educators, visual artists and writers approach, understand and use the words "nature" and "green." Harmon submitted a proposal on the topic of contemporary landscape painting in light of the Greening phenomena. It was accepted, and he will present at the conference, which runs from October 27-29.
Harmon has spoken at this conference before. He also recently lectured about his art work to graduate and undergraduate students in the Visual Art Department at Adams State College in Alamosa, Colo.
"I have always strived to stay current in my field with regard to offering lectures, exhibiting my creative work and submitting proposals to national conferences," said Harmon. "We live in a competitive world, yet we must press on and seek opportunities as they are presented. I feel gratified that the Lord has blessed me with many of these opportunities over the years."