Sterling College Athletic Trainer Elwood '05 Leaves to Pursue Master's Program; Coles'09 Fills Job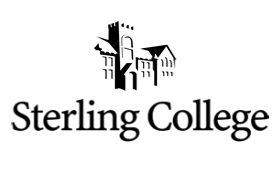 Wednesday, April 28, 2010
This is a good story for everyone involved," said Sterling College Director of Athletic Training Pete Manely. It's good for SC graduate Kim Elwood '05, who will leave her position as assistant athletic trainer at Sterling College this summer to pursue her master's in athletic training at the University of Oklahoma. It's also good for SC alumnus Jason Coles '09, who just finished his master's at Ohio University and will take Elwood's position. "And it's good for the Sterling College Athletic Training Program," said Manely.
Elwood transferred to Sterling in her sophomore year to play volleyball and enter SC's AT program. She graduated in the fall of '05, and in the fall of '06 joined the athletic training staff at the College. "The relationships I have developed with colleagues and athletes will be missed," said Elwood. "Having a close-knit community has made my tenure here truly enjoyable, but I am ready to further my career in athletic training."
Elwood will be the athletic trainer in charge of volleyball at the University of Oklahoma. "This is a great opportunity for Kim," said Manely. "It's a leap of faith-but it's a great program and something she wants to pursue."
SC graduate Jason Coles will fill her position. Coles graduated from Sterling in the spring of 2009 with a double major in Exercise Science and Athletic Training. He will complete his master's program in athletic training at Ohio University this spring. While at OU, Coles served as the head athletic trainer at Athens High School in Athens, Ohio.
"Coming back to Sterling College has been a dream of mine since the day after I graduated. I will get the chance to work with individuals that I consider mentors and friends," said Coles. "I applied for the graduate program at OU because the athletic training faculty at SC always pushed me to set high goals for myself. In the past year I have become more educated in the research field of AT, and I am very excited about using my new position to inspire SC students to be the best they can be."
"Jason is the standard for what we want to say the Athletic Training department produces-in character, academics and servant leadership," said Manely. "He will impact our program and the people he works with."