Sterling College Athletic Training Program receives graduate accreditation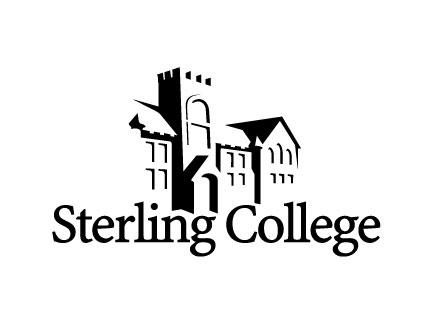 Sterling College has received accreditation from the Commission on Accreditation of Athletic Training Education (CAATE) to award master's degrees in athletic training, making Sterling College the first accredited master's program in the state of Kansas. The College announced in June that they will begin their master's in athletic training in the summer of 2018.
"We are thrilled to receive news of our accreditation from CAATE. Our faculty and staff have been driven to achieve this status since the beginning of creating our master's program, and there was no doubt in my mind that they would fulfill the requirements. We cannot wait to begin classes this summer," said Dr. Ken Brown, vice president of academic affairs.
---
---
The Higher Learning Commission approved Sterling College to offer a Master of Science in Athletic Training and a Master of Arts in Sports Ministry earlier in 2017. The Strategic Alliance, a joint effort involving the Board of Certification, CAATE, the National Athletic Trainers' Association, and the NATA Research and Education Foundation made a public announcement in May of 2015 noting that the profession of athletic training will move to the master's degree for the professional degree level. All students must now earn a master's degree in athletic training to be Board Certified.
"I cannot express how excited I am to be a part of the first accredited master's of athletic training program in the entire state of Kansas. There are a lot of people within and surrounding this institution that have helped carry us to this place. I want to thank all of those who helped, including our alumni and current students. Our students will benefit most by this program, and I'm excited to move forward with our first class as a master's program as we develop the skills and abilities of these future athletic trainers," said Dr. Ryan "Pete" Manely, director of the Athletic Training Program.
The master's in athletic training through Sterling College is a two-year program and is currently accepting applicants who have met the admission requirements to begin the program in July 2018. Students can enter the program via two avenues, graduating with a bachelor's degree from a regionally accredited institution and also going through Sterling College's 3+2 program. The 3+2 track is an accelerated program in which the student graduates with a bachelor's in health science and a master's in athletic training in five years instead of the traditional six.
In addition to athletic training, Sterling College also offers a graduate program in the Master of Arts in Sports Ministry. For additional information about graduate study at Sterling College visit www.sterling.edu/graduate-programs or contact Dennis Dutton in the Office of Admissions at (800) 346-1017 or graduateprograms@sterling.edu.
Sterling College is a Christ-centered, four-year college located in Sterling, Kansas, with a mission to develop creative and thoughtful leaders who understand a maturing Christian faith. For more information, visit www.sterling.edu.