Sterling College contributes 46 years of computing power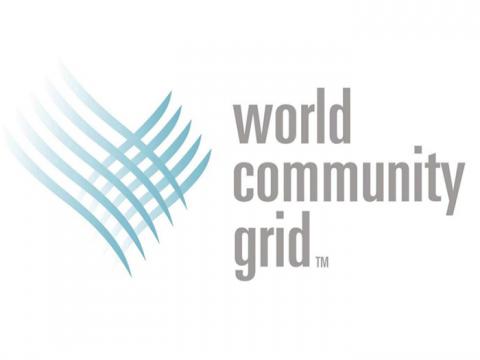 In 21 months, Sterling College's computers have returned 73,997 calculations to World Community Grid, the world's largest nonprofit computing grid that uses surplus power from computers around the world to research problems that influence society. The number and complexity of the calculations the Sterling College computers have returned to World Community Grid is equal to 46 years of computing time.
The idea to install the World Community Grid software on Sterling College's computers came from Caleb Watney of Sterling, Kan. He worked with the College's Director of Innovation and Technology Mykeal Pitts and Assistant Director Lance O'Donnell to install the software on 53 campus computers as part of his Sterling High School senior project. He also installed the software on 28 computers at Sterling High School to form a Sterling, Kan., team on the World Community Grid website.
Calculations returned from the Sterling team have helped with finding more efficient and more flexible solar cells, fighting AIDS through research on new drugs and the biological structure of AIDS, and finding potential drug candidates to develop treatments for Schistosoma. The team has also computed information for 19 other projects including drug research, genome comparison and clean water.
"It feels great to know that such a small action has done so much good, and I am really excited to see how our grid continues to grow in the future. I think it's so important to make sure that we are being wise stewards of the resources that God has given to us, and the World Community Grid is a great way to do that. I would love to help expand the grid to other colleges and businesses in Kansas so that they can do the same," said Watney.
Anyone interested in joining World Community Grid can visit their website, www.worldcommunitygrid.org, and download the free software. Participants in the Sterling area can join the Sterling, Kan., team by finding "Sterling, Kansas" listed in the teams section.
Watney is currently a sophomore at Sterling College and serves as Student Government Association president.
Sterling College is a Christ-centered, four-year college located in Sterling, Kan., with a mission to develop creative and thoughtful leaders who understand a maturing Christian faith. For more information, visit www.sterling.edu.