Sterling College Debate and Forensics competes virtually in fall competitions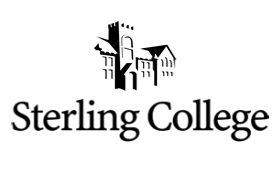 Wednesday, November 18, 2020
The COVID-19 pandemic has cancelled or postponed many events and seasons, however, the Sterling College Debate and Forensics Teams have adjusted to virtual competitions to keep competing during the fall season. Sterling hosted an invitational tournament over Oct. 9-11, and most recently, competed in the Simpson Storm Tournament on Nov. 11-13, hosted by Simpson College. 
"It's been a tough season for everyone as we are all having to learn to adapt to virtual debates and speaking – which eliminates a great deal of nonverbal communication – this group rose to the challenge and we're hoping to continue our success next semester," said Ken Troyer, forensics coach.
In Sterling's hosted tournament, the College used a combination of software tools including Yaatly, Zoom, 8X8 Jitsi & Speechwire. This allowed tournament officials to distribute and collect ballots, stream video for judges and competitors, tabulate results and have an awards ceremony. The tournament included teams from 15 schools and over 300 participants. 
In the Simpson Storm Tournament, Sterling's Adam Moore of Nickerson, Kan., placed second overall in varsity IPDA debate and he was also named the third best speaker overall. Emily Jones of Wichita, Kan., competed for the first time in college in the novice IPDA division. Paige Sherraden of Plainville, Kan., took fifth place overall in persuasive speaking.
The team will next compete online at the American Forensics Association District 3 National qualifying tournament online on December 5, 2020.
Sterling College is a Christ-centered, four-year college located in Sterling, Kansas, with a mission to develop creative and thoughtful leaders who understand a maturing Christian faith. For more information, visit www.sterling.edu.