Sterling College Debate finishes 14th at national tournament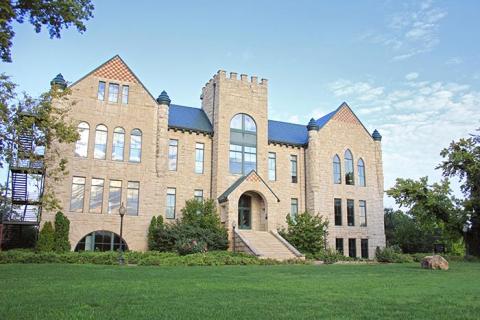 Sterling College has again proven to be a national force in debate. Placing 14th in overall team sweepstakes, Senior Jacob Skala, Junior Brandon Hoesli, and Freshman Darren Kootz-Eades competed against the top debate teams across the United States at the National Forensic Association National Championship Tournament April 17-21 in Michigan.
"We are proud of our results. As always, we are thrilled to qualify students for the national tournament. Only 90 colleges can make such a claim," said Ken Troyer, assistant professor of communications and director of forensics and debate.
Skala of Newton, Kan., and Hoesli of Salina, Kan., both finished with a 3-3 record, and Kootz-Eades of Great Bend, Kan., finished 2-4. Hoesli finished 27th speaker, while Skala was 33rd among the 85 students who competed.
The Sterling College team defeated California State University, Chico; California State University Long Beach; Central Michigan University; Glendale Community College (Calif.); Ohio State University; and Southeastern University. They tied for 14th place with Marshall University, University of Central Missouri and Wiley College.