Sterling College Debate Team Dominates Competition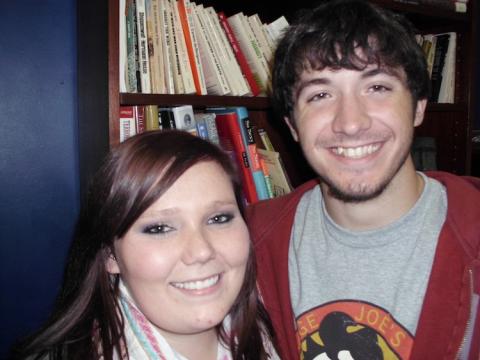 The Sterling College Debate Team won the Debates on a Plain Invitational Tournament for the 4th consecutive year. The team captured 1st place overall, with more than a 60 point advantage over the 2nd place team, Cameron University. Sterling College advanced four out of their five doubles teams to the elimination rounds, amassing an overall record of 22-10. Team members also competed in the forensics portion, or individual events, of the tournament with Jessica Brayton capturing 2nd in Extemporaneous Speaking.
The tandem of Courtney Hensley and Brandon Hoesli captured the tournament championship, winning by a unanimous decision over Hutchinson Community College. En route to the final round victory, the duo topped teams from Cameron University, The University of Central Missouri, Kansas Wesleyan and the University of Nebraska-Lincoln. The two amassed a 7-1 record overall.

Other noteworthy accomplishments include the varsity duo of Nolan Chaney and Brayton who finished in a tie for 5th place overall with team mates Alex Lawhon-Bush & Brett Smith, while the duo of Ryan Corwin and Tyler Brotton finished in 3rd overall.
"Teams rarely dominate a competition so early in the season," said Ken Troyer, director of forensics and debate. "Having four of the eight teams in the quarterfinal bracket says volumes as to the talent of the team. Even more impressive is the fact that our team had four freshmen competing in the varsity division: Smith, Brotton, Hoesli & Ashley McHenry. With such an amazing opening performance, the remainder of the season, as well as future seasons, is bright for the Sterling College team."
The team next travels to West Texas A&M to compete in the Coyote Thunder Debate and Individual Events Swing on October 7, 8 and 9.