Sterling College Debate Team Wins Third Straight Championship, Team Member Emily Graham Wins Statewide Scholarship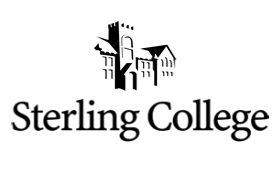 Thursday, October 14, 2010
With more than twice the point total of the second place team, the Sterling College debate team captured first place at the Debates on a Plain Tournament at Hutchinson Community College on September 24 - 26. This is the third straight year that SC has won the championship, it is also the third straight year that junior David Bowers has been a member of the first-place debate team, winning each year with a different debate partner. In another affirmation of the team's long-term success, senior Emily Graham was recently awarded a $500 scholarship from the Kansas Speech Communication Association for her scholastic and competitive achievements during her college career.
David Bowers and new debate partner sophomore Ryan McFarland finished the tournament with a 7-1 record, defeating Cameron University in the final round. Sterling College advanced all five of its teams to the elimination rounds: junior Daniel Hogan and first-year student Jacob Skala finished in a tie for fifth place with Graham and first-year student Shelby Twiss; and sophomore Nolan Chaney and junior Jessica Brayton tied for third place with junior Ryan Corwin and sophomore Alex Lawhon-Bush. The overall team record was 22-10. "It's not too often that you see this kind of a dominating performance so early in the season," said SC Coach Ken Troyer. "Five out of the eight teams in the quarterfinal bracket were SC teams-and this is at a tournament with 19 colleges. That says volumes about the talent level of this team."
Sophomore Paul Carrell had three top-five finishes in the forensics portion of the tournament: second in Dramatic Interpretation; third in Poetry; and fourth in Prose. Brayton took third in Extemporaneous Speaking.
This level of success has not gone unnoticed by the Kansas Speech Communication Association (KSCA). For the second time in the past four years an SC student won the annual KSCA scholarship. The first was SC graduate Chris Hinshaw '08, now the debate and forensics coach at Lyons High School, and senior Emily Graham won it this year, receiving $500 to be spent on education-related expenses. Applicants for the award must be college seniors who plan to coach debate and forensics and who are seeking licensure in the field through the Kansas State Department of Education. "Emily (Graham)'s remarkable record in collegiate debate really stood out--as did the fact that she has spent considerable time judging and coaching in the high school community while still competing in college," said SC Debate Coach Ken Troyer.
The team's next competition is the Sunflower Swing Debate and Individual Events Swing at Bethel College in North Newton, Kan, from October 15-17.