Sterling College Dedicates New Residence Halls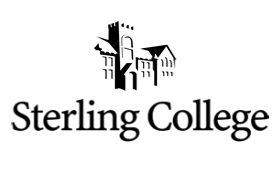 Wednesday, October 15, 2008
Sterling College will be dedicating its two newest residence halls on Saturday, October 18, at 11:30 a.m. during the Homecoming festivities. The halls, formally known as just X and Y, will be officially named "Douglas Men" and "Douglas Women," together called "The Douglas Residences," in honor of SC's 10th President, Dr. Bruce Douglas, and his wife, Dee.
In addition to building these two new residences, Dr. Douglas lead the way for Sterling College to increase its overall enrollment by 30%, restructure its academic programs through personnel and equipment upgrades, establish its online program (e.Sterling), and renovate the football field and track. Other accomplishments of the Douglas administrative team include reinstating the tennis and golf teams, and increasing Sterling College's student services programs to include two chaplains, a student health center and a new career services office with a full-time director.
"His vision and real estate development knowledge made building these two new residences possible," Chairman of the Board of Trustees, Tony Thompson, says. "This dedication is a way for the Board and College to thank and honor Dr. and Mrs. Douglas for their efforts in helping Sterling College improve and succeed these past three years."
Cutline: The groundbreaking for the Douglas Residences took place in January 2006, with residents moving in that August. Each of the dorms, identical to one another, houses up to 56 residents a year.