Sterling College Forensics Team Claims Third at State, Qualifies Seven for Nationals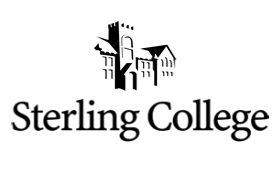 Sterling College, Sterling, Kansas, March 9, 2009 - At the State Championship Forensics tournament in late February, the Sterling College team finished third behind Kansas State University and Bethel College. Six team members advanced to the final rounds of competition by placing in the top six in their individual categories: Jana Miller of Alden; Lauren Rivard and Emily Graham of Hutchinson; Taylor Libby of Ellinwood; Melzora Towne of Sterling, and Jessica Brayton of Lyons. Rivard captured the state championship in Prose in addition to advancing to the finals in three categories: Extemporaneous Speaking, Program of Oral Interpretation and Poetry. Two other team members placed in two events: Miller in Program of Oral Interpretation and Dramatic Interpretation; and Libby in Impromptu and Informative Speaking.
Following the state tournament, four SC forensics team members were qualified to compete at the national tournament: Jana Miller in Dramatic Interpretation and Program of Oral Interpretation; Lauren Rivard in Poetry, Extemporaneous Speaking and Persuasive Speaking; Taylor Libby in Informative Speaking and Impromptu Speaking; and JD Smith in Extemporaneous Speaking and Impromptu Speaking.
In an effort to qualify more team members for the national tournament, the SC forensics team competed at the University of Oklahoma in the American Forensics Association (AFA) District III Tournament, March 6-7. At this tournament, three more SC students qualified for the AFA National Tournament: Andrew Hogan of Lyons and Jessica Brayton, both in Extemporaneous Speaking, and Emily Graham in Persuasive Speaking. Taylor Libby, who had already qualified for two events before this tournament, added a third: Communication Analysis.
The SC Forensics Team will compete at the American Forensics Association National Tournament in Akron, Ohio, April 3-7.