Sterling College helps students and alumni in job search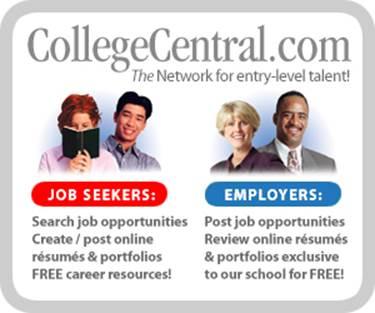 Wednesday, August 27, 2014
Finding a job can be a daunting task, and Sterling College graduates have a new place to turn for inside connections. SC began partnering with College Central Network, Inc., a job seeking network, in August, allowing employers to post jobs and internships for SC alumni and students.
"Employers can use College Central Network free of charge to post jobs and search profiles of SC students and alumni. My hope is that SC alumni will use the system to post job and internship openings at their workplaces. The option of attracting candidates who were trained at a college they know and trust is a big benefit for employers, and having those inside connections with alumni is invaluable for students," said Lisa Parson, director of career services and first year program.
"Our students and alumni can use the CCN system to view jobs that are posted specifically to SC's section of CCN and jobs from national job boards such as Indeed and Monster. To fully utilize the free site, they can post a résumé and build a career portfolio that allow employers to see more about their work history," said Parson.
Employers, alumni and current students interested in using the College Central service should visit the Office of Career Services webpage at http://www.sterling.edu/student-life/career-services and click the College Central link. If you have questions, contact Lisa Parson at career@sterling.edu.
Sterling College is a Christ-centered, four-year college located in Sterling, Kan., with a mission to develop creative and thoughtful leaders who understand a maturing Christian faith. For more information, visit www.sterling.edu.