Sterling College Hires Assistant Resident Director for Kilbourn Hall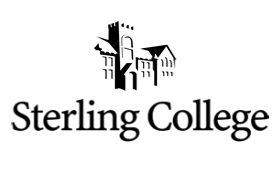 When Ian Anderson moves into Sterling College's Kilbourn Hall later this summer, it may feel like a flashback. Anderson lived in Kilbourn when he was an SC student. This time, though, is very different. He is not a student; he is the assistant resident director. And he is not moving in alone; his wife and two sons will also become Kilbourn residents.
Anderson graduated from McPherson High School in 2000 and then from SC in 2004 with a bachelor's degree in English and a minor in Religion and Philosophy. He was the Outstanding Male Graduate of that year and was named to the Dean's List. After his graduation, he began working at Sterling Services in a variety of roles, his most recent being the human resources manager in charge of employee relations, including payroll for 85 employees and project management for 350+ handwriter independent contractors.
Anderson returned to the College as a virtual student and earned his teaching certification in December 2009 through Sterling Teacher Education Program online. He was hired by the Hutchinson School District where he will teach 7th grade reading and literature this fall. "When my wife saw the posting for the assistant resident director position, we realized this might be the answer to our prayers about a supplement to my teaching salary," said Anderson. "When I applied, the doors all just flew open. This will allow my wife, Alison, to stay home with our two boys; it will help us to reconnect to the College (she is an '05 graduate); and it is a wonderful chance to minister to the guys in the dorm. I am excited about the opportunity to live as a family in front of these guys. It's important that they see men living out their faith as husbands and fathers."
"We are excited to have Ian Anderson back on campus," said Vice President of Student Life Tina Wohler. "The men of Kilbourn will benefit by having Ian and his family there. He and (Resident Director) Josh Wisner will work well together to provide a great place for residents to live and learn."