Sterling College Hires Financial Aid Assistant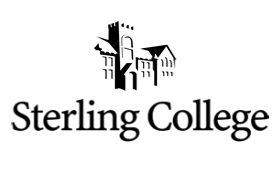 Tuesday, January 25, 2011
Sterling College is pleased to announce the hiring of K.C. Bassett as its new financial aid assistant. She began on December 1. In her new role, K.C. is responsible for assisting with the processing of financial aid applications. She also manages the electronic transmitting of FAFSA data and loan disbursements.
" Sterling College is fortunate to have one of our own return to such a critical role. K. C. has been assisting the women's basketball program and understands the recruitment and financial aid side of the college selection process. She knows the importance of financial aid, is extremely bright and will have a significant impact on our financial aid processes and communication," said Dennis Dutton, vice president of enrollment.
K.C. holds a master's degree in health and physical education from Emporia State in 2010 and received her bachelor's degree from Sterling College in elementary education in 2007. While at Sterling K.C. played on the women's basketball team. She was also named Outstanding Female Student. K.C. is also serving in the capacity of an assistant basketball coach to the Lady Warriors.