Sterling College Hires Sarah Contrucci for New Web Marketing Manager Position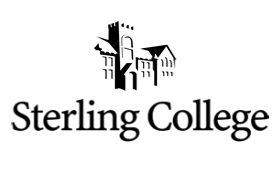 Wednesday, August 18, 2010
Sterling College Director of Marketing Communication Karin Swihart is very excited about both the new position at the College: web marketing manager, and the person filling it: Sarah Contrucci. "Our office will be so much more productive this year," Swihart said. "Sarah will not only be able to 'manage' our Web site, but her background in marketing and art-and her strong creative skills-will also enable her to be innovative in using the Web, e-mail, online advertising and social media to advertise the College. I am praising the Lord for leading her to us."
Contrucci was led to the job in a very interesting way. Swihart and her husband, Ben, a resident director at the College, are both working on master's degrees through Eastern University. They traveled to Uganda, Africa, earlier this summer to take part in a field residency. Contrucci is also getting a graduate degree through Eastern, and she, too went to Uganda. As Swihart got to know Contrucci in an intense, deadline-oriented setting, she began thinking that Contrucci would be a great fit for the College's web marketing manager position and a great working partner.
Contrucci graduated from Azusa Pacific University in Calif. in 2007 with a bachelor of science degree in business marketing (advertising) and a minor in art. She expects to finish her master's degree in International Development in 2012. At Azusa Pacific, Contrucci worked with the admissions department and the new-student orientation program, experiences which gave her insight in marketing directed at prospective college students. She worked at The Ad Group in Los Angeles as the operations director for Fortune 500 client relations. Contrucci also has overseas experience; she taught English at the American School of Veracruz, Mexico, for one year.
"What a fantastic blessing to discover such a dynamic and Christ-centered place as Sterling College that is cultivating intelligent, caring, and active young professionals today, after more than 120 years of existence," said Contrucci. "I'm eager to bring my ideas and experience to this community in a way that the rest of the world can discover and become a part of it, too."