Sterling College Hires Sports Information Director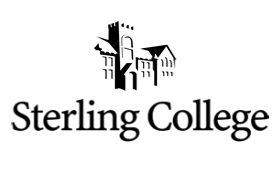 Sterling College's new Sports Information Director Hans Nickel has insider knowledge that will allow him to make an immediate impact. Nickel is a former Sterling College student and also has experience working for the Kansas Collegiate Athletic Conference (Sterling is a member of the KCAC). Nickel will begin his duties at Sterling on July 6, serving as half-time sports information director and as an instructor of sports management.
Nickel earned his B.A. in Sports Administration and his Master of Education in Sports Management from Wichita State University. For the past year he has been an intern with the KCAC. One of his duties was to daily update the KCAC Web site. This information focus was also a large part of his work as an assistant basketball coach at Augusta High School from September 2005 to July 2009. He acted as a liaison between the basketball program and the "Augusta Daily Gazette," tracked statistics for the junior varsity team and helped produce the annual men's basketball yearbook.
Though SC Women's Soccer Coach Justin Morris will continue to oversee statistics gathering and reporting, Nickel will have many responsibilities. He is in charge of programs, releases, game reports, newsletters and, of course, all Web details related to athletics. He also has some short-term projects. "Our specific goals for this year focus on the live and archived streaming of video for athletic contests; social networking ideas for communication with prospective students, parents, and alumni; and the construction of a task force dealing with the future of our sports media programs," said Lambert.
"I have a passion for sport management and specifically sport PR and sport marketing," said Nickel. "I am excited not only to practice my passion but to share it with students. This is an opportunity to be both on the practical and the educational sides of the sport management field."
Though the job is big, Lambert is confident in Nickel's ability to do it. "His experience with the KCAC makes him extremely valuable to us. He was instrumental in developing several of the good ideas on that Web site. He also knows our institution and will be able to 'hit the ground running.' We are excited to have him at Sterling."