Sterling College Hires Visit Experience Coordinator for Office of Admissions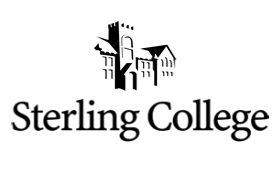 Wednesday, September 15, 2010
For the past decade Erin Cureton's life has been closely connected with Sterling College. She and her older sister both earned degrees at SC, and Cureton served as a resident director for a year following her graduation. She and her sister married SC alumni. Their father, Mark Clark, became an assistant professor of music at the College, and the following year—last year, 2009—Cureton's husband, Luke, accepted the position of head golf coach.
And in 2010—this year--Cureton became the visit experience coordinator for Sterling College's Admissions Department.
She did not take the job just to create a new Sterling connection, though. "Everything this position involves is something I enjoy," she said. "It's what I want to be doing."
As the visit experience coordinator, Cureton will plan personalized visits and events for prospective students and their parents. "I love making people feel welcome, and I enjoy organizing and event planning," said Cureton, who worked at Sterling Services as the quality assurance manager before taking this new position. "Sterling College was a time of huge transformation for me. I want to share that with other people and create visits and experiences at the College that will help prospective students feel like they are a part of Sterling."
Cureton knew she had a passion for mission-oriented organizations when she was a student at SC (her major was Christian Ministries with minors in Behavioral Science and Social Entrepreneurship), but this passion was confirmed when she lived in Colorado for a year. "I interned at a for-profit business and then worked at Focus on the Family in the sanctity of human life department," she said. "I learned that my heart is in non-profit. You still need money to run non-profits, but the mission is bigger. It's about people."
Director of Admissions Dennis Dutton feels that Cureton is the perfect fit for this newly created position. "Having known Erin since she was a student, we are certain her gifts of hospitality and communication will make people feel welcome. She exudes the heart and caring that is at the core of Sterling College. We could not be more thrilled that she has joined our team."