Sterling College Hires Visiting Professor of Communication and Director of Extended Media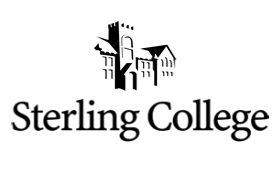 Wednesday, August 11, 2010
Sterling College welcomes Donald Frick to the Communication/Theatre Arts Department as a visiting professor. "Professor Frick brings a wealth of knowledge and experience to Sterling College," said Vice President for Academic Affairs Dr. Gregory Kerr. "I look forward to the wonderful impact he will have on SC's communication majors. They are gaining a professor who can give them not only professional advice but also advice on servant leadership."
Frick has written and produced more than 50 films or video documentaries for religious, educational, corporate, cable and broadcast outlets. He won the Spectrum Award, Best Public Affairs Program, from the Indiana Broadcaster's Association in 2000 for the documentary "Riley at 150." He is a technical writer on a wide variety of topics, including software, machine operation, chemistry, medical subjects and finances. Frick is also an experienced on-air performer and research interviewer.
He teaches and trains college and adult-age learners on the topic of servant leadership. He is the author of "Seven Pillars of Servant Leadership: Practicing the Wisdom of Leading by Serving"; "Implementing Servant Leadership: Stories from the Field"; and "Robert K. Greenleaf: A Life of Servant Leadership."
"My mission is to spread the knowledge, tools and stories of servant leadership so people can choose to lead more integrated lives; our workplaces and communities can become more productive and growth-filled environments; and all can become engaged as servants in society," said Frick. He will bring both this mission and his experience in the communication fields to his classes at the College this fall.