Sterling College to Host 8th Annual Santa Fe Children's Literature Festival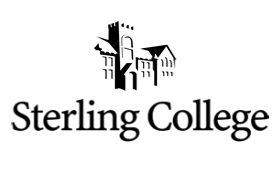 Wednesday, September 2, 2009
The 8th annual Santa Fe Trail: Children's Literature Festival will be held at Sterling College on Thursday, September 17. Elementary and middle school students from Rice County, South Hutchinson, and Hutchinson will attend the event, which features Christopher Canyon, an award-winning children's book illustrator, and Molly Levite Griffis, a writer who has twice won the Oklahoma Book Award.
More than 2000 elementary school children attended this event last year. The Festival allows students to make real-life connections with authors and illustrators and the books they create. Students may also purchase books and have the authors autograph them.
This year's speakers are well recognized for their contributions to children's and young adult literature. Three of Christopher Canyon's books have won the American Bookseller Association's Benjamin Franklin Award for best children's picture book of the year. One of those books, "Sunshine on My Shoulders" uses the words from John Denver's song by the same title. Canyon has illustrated three other books adapted from John Denver's music lyrics.
Molly Levite Griffis is the author of several books that focus on Oklahoma. Her three-part series of "The Rachel Resistance," "The Feester Filibuster," and "Simon Says" takes place during World War II and tells how the war affects the lives of three children living in a small Oklahoma town. The first and last books in the series won Oklahoma Book Awards.
Sessions will begin at 9:00 and 10:30 a.m. and at 1:15 p.m. in Spencer Hall and Thompson Hall on the Sterling College campus. The sessions are free and open to the public. Following each session, Canyon and Griffis will autograph books purchased by audience members. School groups are welcome but should make reservations by September 10. Reservations can be made by calling 620-278-4245 or by faxing 620-278-4375.