Sterling College to host Anthony W. Mattivi as Criminal Justice Keynote Speaker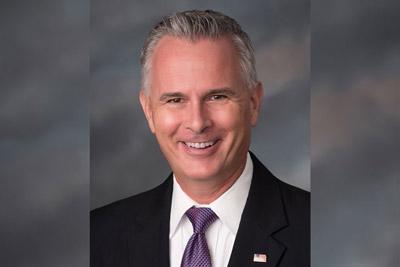 Wednesday, September 28, 2022
The Sterling College Criminal Justice program will host Anthony W. Mattivi, retired Assistant US Attorney, for its keynote lecture on Thursday, October 6. The College will host Mattivi at 7 p.m. in Heritage Hall in Cooper Hall. The public is invited to attend this free event.
"Mr. Mattavi has a wealth of experience as a federal prosecutor, including some very interesting high-profile cases. I'm excited for our students to get to hear Tony's presentation," said Dr. Mark Tremaine, associate professor of criminal justice. 
Tony Mattivi retired in 2020 from his position as an Assistant United States Attorney and the Antiterrorism and National Security Coordinator for the District of Kansas. He was a federal prosecutor for more than twenty years, prosecuting drug trafficking, violent crime, racketeering, gangs, organized crime, money laundering and terrorism. He successfully prosecuted cases in federal courts in the Districts of Kansas, Colorado, and Eastern Missouri. He also briefed and argued cases in the Tenth U.S. Circuit Court of Appeals, as well as in Kansas appellate courts. From 2014 to 2016 and again in 2020 he sat on DOJ's Capital Case Review Committee, which reviews capital-eligible federal cases and makes a recommendation to the U.S. Attorney General whether and when to seek the death penalty.
For five years, Mr. Mattivi was detailed to DOJ's National Security Division, where he was the lead prosecutor on the capital case against the al Qaeda operative who masterminded the bombing of the USS COLE in Yemen in 2000. In recognition of his work on the case, he was awarded the Secretary of Defense Medal for Exceptional Civilian Service. In 2007, Mr. Mattivi spent six months working for the DOJ's Regime Crimes Liaison Office in Baghdad, Iraq, advising and assisting the Iraqi High Tribunal with the trials of members of Saddam Hussein's regime for war crimes and other atrocities.
Mr. Mattivi prosecuted Terry Lee Loewen, the former U.S. Marine who pled guilty to attempting to detonate a van filled with high explosives at the Wichita airport on behalf of al Qaeda during the Christmas travel season. He prosecuted John T. Booker, who pled guilty to trying to detonate a truck bomb at the base hospital on Fort Riley on behalf of ISIS. He led a team of DOJ prosecutors who convicted three Kansas militia members for plotting to blow up an apartment building and slaughter more than a hundred Somali Muslim refugees as they worshipped in their mosque in Garden City, Kansas. At the time of his retirement, Mr. Mattivi was prosecuting a University of Kansas research scientist for concealing his connections to the Chinese government and the Chinese Communist Party in his applications for US government-funded scientific research grants.
Prior to working for the Department of Justice, Mr. Mattivi worked for the Kansas Attorney General's Office. He began his legal career in the Shawnee County DA's Office. He graduated with honors from the Washburn University School of Law in 1994 and from Metropolitan State College of Denver in 1990. Before attending law school, he was a paramedic for the City & County of Denver. He is active in the community and in the bar association, serving on numerous boards and committees. He received the Topeka Bar Association's award for professionalism, and he recently completed a term as president of the Federal Bar Association chapter for Kansas and Western Missouri.
Since his retirement from the DOJ, Mr. Mattivi has worked as a vice president and in-house counsel for a healthcare company. He is currently representing the company in civil cases (as both plaintiff's counsel and as defendant's counsel) in state courts in Oregon and Illinois, and he is prosecuting a civil trade secrets case in federal court in Chicago.
Mr. Mattivi's work on the Garden City militia case has recently been featured in a documentary by George Stephanopoulos Productions (available on Hulu) entitled "The Informant: Fear & Faith in the Heartland," and in a book by Boston University journalism professor Dick Lehr entitled, "White Hot Hate." He presently is a Republican candidate for Kansas Attorney General.
The criminal justice program at Sterling regularly hosts notable individuals within the area of criminal justice, including: Derek Schmidt, Kansas attorney general; Stephen McAllister, U.S. District attorney for the District of Kansas and Caleb Stegall, Kansas supreme court justice.
Sterling College is a Christ-centered, four-year college located in Sterling, Kansas, with a mission to develop creative and thoughtful leaders who understand a maturing Christian faith. For more information, visit www.sterling.edu.