Sterling College to host first-ever Giving Day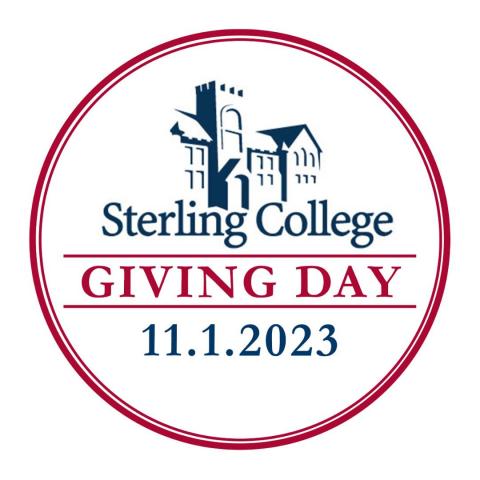 Tuesday, October 24, 2023
Sterling College is set to make history with its inaugural Giving Day on November 1, 2023. The date corresponds with the College's birthday, which was November 1, 1887. In an unparalleled show of commitment to its students, the College has announced an ambitious matching goal: for every dollar donated, it will be matched, up to $89,000, thanks to the generous support of lead donors. This means the potential impact of this Giving Day could be a staggering $178,000, all in support of student scholarships. 
Every contribution made during this day will directly benefit the Sterling Fund, the pivotal fund dedicated to underwriting essential student scholarships. As the costs of higher education continue to rise, the importance of scholarships has never been more pronounced.
"On this 136th birthday of Sterling College, we have a wonderful opportunity to positively impact our students with this generous matching challenge made possible by three faithful supporters of the mission and work of Sterling," said David Earle, vice president for advancement and alumni relations.
The primary objective of the Giving Day is to underscore the vital role of scholarships in a student's academic and personal journey. Scholarships from the Sterling Fund alleviate the financial burdens many students face, allowing them to focus on their studies and personal growth.
Sterling College invites everyone to be a part of this inaugural event, to share the news, and to contribute toward making the first-ever Giving Day a success. Additionally, supporters are encouraged to pray for Sterling College, a day to share with prospective students about Sterling and proudly wear their Sterling apparel.
To participate in Sterling College's Giving Day, please visit www.sterling.edu/giving-day or contact the Office of Advancement at 620-278-4219.
Sterling College is a Christ-centered, four-year college located in Sterling, Kansas, with a mission to develop creative and thoughtful leaders who understand a maturing Christian faith. For more information, visit www.sterling.edu.