Sterling College to host Stephen R. McAllister as Criminal Justice Keynote Speaker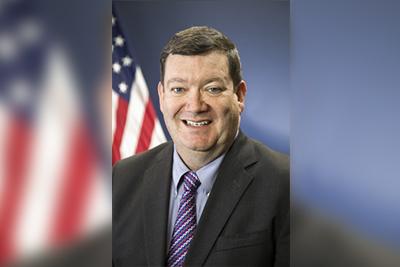 Tuesday, October 16, 2018
The Sterling College Criminal Justice program will host Stephen R. McAllister, United States Attorney for the District of Kansas, for its keynote lecture on Monday, October 22, 2018. The College will host McAllister at 7 p.m. in Heritage Hall in Cooper Hall with a public question-and-answer forum immediately afterward. The public is invited to attend this free event.
"For the Sterling College Criminal Justice keynote lecture, the Sterling College community will have the pleasure of attending a presentation by Stephen R. McAllister, US Attorney for the District of Kansas. This will be a great opportunity to hear about current happenings within federal law enforcement in the State of Kansas. We are thrilled that Mr. McAllister is making time in his busy schedule to visit our campus," said Dr. Mark Tremaine, assistant professor of criminal justice.
As U.S. Attorney, McAllister is in charge of the U.S. Attorney's Office for the District of Kansas, which comprises approximately 50 Assistant U.S. Attorneys and 50 support staff members working in offices in Topeka, Kansas City, Kan., and Wichita. His main office is in Kansas City, Kan., and he travels frequently to the other offices.
McAllister has served as the Solicitor General of Kansas and the E.S. & Tom W. Hampton Distinguished Professor of Law at the University of Kansas. He argued nine times before the Supreme Court of the United States and he has taught constitutional law and federal civil rights law at KU. He clerked for the Honorable Clarence Thomas and the Honorable Byron R. White of the United States Supreme Court, and the Honorable Richard A. Posner at the United States Court of Appeals for the Seventh Circuit.
McAllister received a bachelor's degree in 1985 from the University of Kansas, and a law degree in 1988 from the University of Kansas School of Law.
The criminal justice program at Sterling regularly hosts notable individuals within the area of criminal justice, recently including: Joe Norwood, Kansas secretary of corrections; Derek Schmidt, Kansas attorney general; and Caleb Stegall, Kansas supreme court justice.
Sterling College is a Christ-centered, four-year college located in Sterling, Kansas, with a mission to develop creative and thoughtful leaders who understand a maturing Christian faith. For more information, visit www.sterling.edu