Sterling College to host Theology and Ministry Fall Conference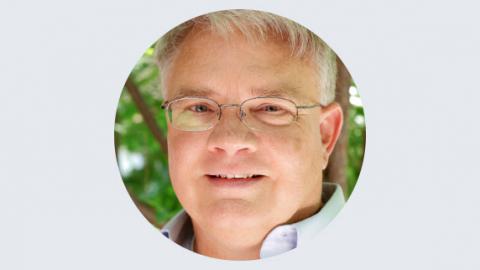 Wednesday, October 19, 2022
The Theology and Ministry Department at Sterling College will present its annual Fall Theology Conference on October 27-28 on the campus of Sterling College. This year's conference is themed "The Christian and Imagination," with Dr. Jay Smith, president and Bridger professor of ethics at Yellowstone Theological Institute. The public is invited to attend all presentations. 
The conference starts on Thursday, October 27, at 4 p.m. in Heritage Hall, where Dr. Smith will present "The Imagination and the Real." Later that evening, at 7 p.m. in Cornerstone in the Student Union, Dr. Smith will discuss "Imagination, Trinity, and Faith." The conference's final session will occur during Chapel at 10 a.m. on Friday, October 28, in Culbertson Auditorium, where Dr. Smith will present "Imagine That!' The World According to God." 
"Dr. Smith's passion for Christ and his vision for theological education are necessities for today's church in our rapidly-changing society. Jay looks forward to what the church and its leaders can and should be in the proclamation of the Gospel. His call for us to imagine inspires us to integrate an essential aspect of what it means to be created in the image of God," said Dr. Roy Millhouse, associate professor of biblical studies and chair of the Theology and Ministry Department.
Jay Smith, Ph.D., D.Min. is president and Bridger professor of ethics at Yellowstone Theological Institute in Bozeman, Mont. Dr. Smith has served as a minister of youth and music, and as a senior pastor in churches in Texas, Oklahoma, Washington, and Montana. He has taught at Howard Payne University, Baylor University, and the United States Naval Academy. Preaching regularly around the country, Dr. Smith shares his love for theology, ministry, adventure, and music, including composing a musical piece for Sterling College. Dr. Smith strives for continuous improvement and focuses on contemporary ecclesiology, imagination, theology, and theological responses to current cultural issues. For Dr. Smith, the love of Jesus Christ and his family serve as his heartbeat and foundation.
Sterling College is a Christ-centered, four-year college located in Sterling, Kansas, with a mission to develop creative and thoughtful leaders who understand a maturing Christian faith. For more information, visit www.sterling.edu.