Sterling College Hosts High School Students During Visit Weekend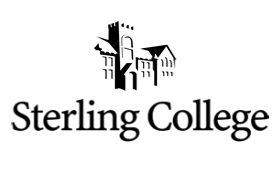 Monday, November 23, 2009
Twenty-five high school students participated in the Sterling College Visit Weekend during November 15 and 16. Student leaders from the College were paired up with the prospective students and served as their hosts for the weekend. On Sunday evening the hosts shared the social and spiritual aspects of Sterling College life with their high school students. First they ate a pizza dinner at President Maurer's home and then attended the Sunday night praise and worship service on campus. They finished the evening with a special coffeehouse performance at Broadway Market in downtown Sterling.
On Monday morning the prospective students toured campus, met with professors from various departments, and listened to advice and information about financial aid and the admissions process. "Our visit weekends at Sterling are designed to show students what is distinctive about Sterling College," said Vice President for Enrollment Services Dennis Dutton. "We emphasize the community aspect of our small campus as well as the Christ-centered atmosphere. We want students considering Sterling to get a full picture of what life is like here so they know if Sterling would be a good choice for them."
Sterling College is a four-year, Christ-centered, liberal arts college located in Sterling, Kan., with a mission "to develop creative and thoughtful leaders who understand a maturing Christian faith."