Sterling College to Induct Class of 2010 into the Sterling College Hall of Fame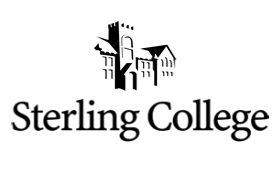 By BRIAN BAY
Chairman, Sterling College Athletic Hall of Fame
Sterling, Kan. - Saturday, the Sterling College Athletic Hall of Fame will induct its eighth class at halftime of the Warriors' homecoming game with Friends at Smisor Stadium. Three individuals and a team will join the 39 current members in the Sterling College Athletic Hall of Fame:
The class of induction is led by Henry (Hank) Cooper, class of 1968. Cooper was a four-sport athlete at Sterling, excelling in football, basketball, baseball and track and field. Cooper lettered 12 times in four sports from 1964-68. As a freshman, Cooper was named the outstanding running back. In his sophomore year, he was a member of the 440 yard relay team that set a school record. As a junior, he was named MVP of the 1966 football team. As a senior, Cooper was captain of the football team, co-captain of the basketball team, all-conference in baseball, hitting .356. In his spare time, he was vice president of S-Club.
Mieka Woudstra Stecker, class of 1998 is an institution in the history of women's basketball at Sterling. Woudstra was the the first Sterling basketball player to break the 2,000 point barrier in career scoring, finishing with 2,081 points. She was the all-time leading scorer at the end of her career, currently second. She is the Lady Warriors' all time leading rebounder with 1,134. Woudstra was first team all-Kansas Conference four times, second team NAIA All-American twice, KCAC freshman of the year and NAIA academic All-American twice. Mieka was a member of three NAIA national tournament teams. Woudstra also played one year of volleyball in 1997. Sterling was KCAC champions that season as she was named first team all-conference and was a member of the NAIA Great Plains Regional all-tournament team.
Reva Russell Williams, class of 1998, was a four year letter winner in volleyball and basketball. She was the KCAC freshman of the year in volleyball, honorable mention all-conference as a freshman, second team all-KCAC as a sophomore and team all-conference as a junior and senior In basketball, she is the seventh all time leading rebounder, third in assists and second in steals. Williams was a twice an NAIA academic All-American and was first team all KCAC once.
The 1971 Sterling College baseball team was the first on campus to ever win a Kansas Conference championship after Sterling was admitted into the league in 1958. Sterling was 13-3 in KCAC play, tied with Friends for the crown. The team advanced to the NAIA regional playoffs that season. Coach Clair L. Gleason was named KCAC coach of the year