Sterling College Invites Community to Upcoming Events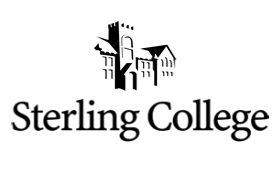 April 15-The SC Biology Department is hosting Mr. Lewis D. Schmidt from the Medical Center in Hutchinson. Mr. Schmidt will speak on "Basic Nuclear Science" at 7 p.m. in Thompson Hall 142. Admission is free.
April 16 and 17-The SC Theatre Department presents "Steel Magnolias" in Culbertson Auditorium at 8 p.m. Tickets are $5 for adults, $3 for seniors, students and children, and are available at the door each night beginning at 7:30 p.m.
April 17-The SC China team will host the Sweet and Sour 5K run beginning at the Gleason Center at 10 a.m. Check-in for the event begins at 9:15 a.m. at the Gleason Center. The cost for the race is $20.
April 17-The SC baseball team will play Friends University at home at 1 and 3 p.m.
April 18-The SC Music Department hosts a piano recital by Paul Reed, former associate professor of piano at Wichita State University. The recital is in Culbertson at 3 p.m. There is no charge.
April 18-An all-worship chapel will be held in Culbertson Auditorium at 7 p.m.
April 21-The annual "Kirking of the Tartans" chapel will be held in Culbertson Auditorium at 10 a.m.
April 21-The SC softball team will play Southwestern College at home at 5 and 7 p.m.
For more information, visit http://sterling.edu/redir.aspx?C=2da545d34a9741c6a8c6d13df6128632&URL=ht....