Sterling College Jazz Band on Tour May 1-4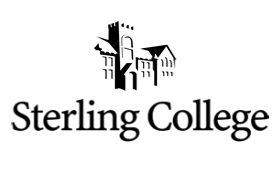 Wednesday, April 28, 2010
From Ozark, Mo., to Broken Arrow, Okla., the Sterling College Jazz Band will be making a joyful noise May 1-4 during their spring tour. The Jazz Band will perform at churches, schools and retirement homes, with a program that includes popular numbers as well as hymn arrangements of "All Creatures of Our God and King," "Trust and Obey," and "Standing on the Promises."
Randi Morris, Becky Barnes, Adam Taylor, Brian Allen, Matt Hastings, Anthony Panek, Rachel Gardner, Kaleb Knighton, Dana Morse, Sam Cheney and EJ McCloud will play on tour. SC Assistant Professor of Music Blair Martin, who coordinates the Jazz Band, will also play.
Performance stops include Aldersgate United Methodist Church in Nixa, Mo.; First United Methodist Church, Rogers High School and Rogers Heritage High School in Rogers, Ark.; Go Ye Village Retirement Community in Tahlequah, Okla.; First Baptist Church in Tahlequah; Boulevard Christian School in Muskogee, Okla.; and Summit Christian Academy in Broken Arrow, Okla.