Sterling College Launches Redesigned Website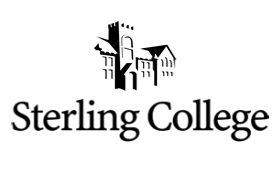 Sterling College launched a newly designed website on Monday, March 28 that reflects the mission and vision of the college in a contemporary and simplified format that is easy to navigate.
"The college website redesign aims to be smart, accessible, and attractive," said Sarah Contrucci, Sterling's web marketing manager. "In the redesign we looked at how to renew the balance between content and design so that it continues to tell the story of Sterling College."
Knowing that an online look at a school is typically the first 'visit' prospective students ever make to a college, Sterling understands how crucial it is to have a website that is not only visually appealing but also easy to navigate.
"With the new web design we hope interest in Sterling College will increase and that our online access will represent the best of contemporary technology and more recent trends in cultural communication," said Dr. Paul J. Maurer, Sterling College president. "Our aim is to create a website that reflects the true spirit of our college and reaches out to today's creative and thoughtful young leaders."
Sterling College has high hopes for its new website and the potential that it can provide them. 
"I hope viewers find that the website tells the story of Sterling College as they access these pages—whether they are a current student, parent, employee, prospective student, or Sterling College alumnus and supporter," said Contrucci.
For more information about Sterling College, visit www.sterling.edu.