Sterling College Music Professors Spend Vacation Time Performing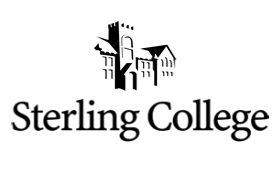 Tuesday, December 22, 2009
Using tuba, piano, trombone, voice and euphonium, Sterling College's music professors have spent their Christmas "vacation" bringing music to audiences near-Sterling, Hutchinson, McPherson, and Wichita-and far-Boulder, Colorado and Atlanta, Georgia.
The Christmas season started just before Thanksgiving for Assistant Professor of Music Blair Martin when he played the tuba in the Hutchinson Christmas Parade as part of the Hutchinson Municipal Band, the longest running city band in the state of Kansas. Martin next played tuba and trombone for Hutchinson's First Nazarene Church's "Season of Light" concerts on December 11-13. On December 17 he played the tuba in the Hutchinson Symphony/Hutchinson Choir's Christmas concert held at the Fox Theatre. A highlight of that show was the guest performance of Miss Kansas Becky Ronen, who plays the trumpet.
On December 20 he changed instruments and played the euphonium, a brass instrument similar to the tuba, at the Free Methodist Church in McPherson. His season of performances ended the following day when he played the tuba in a brass group accompanying the Sterling High School Choir at their Christmas concert.
In contrast to Martin, Music Department Chair Dr. Brad Nix performed out of the area. He gave two concerts in the Atlanta, Georgia, area with a friend who is a minister of music there. Both pianists, they played duets and solos, classic pieces and music by Mannheim Steamroller.
Nix's other performances were in Boulder, Colorado, with fellow Sterling College Professor Mark Clark and Clark's wife, Stacy. The three of them presented "An Evening of Christmas Classics" on December 10 and 11. Nix played the piano and the Clarks sang, performing classic carols, popular songs such as "White Christmas," and even two compositions they wrote themselves: Nix's "Welcome, Golden Rose" and Mark Clark's arrangement of "Silent Night."
"I'm a performer at heart," Clark said, "and to be able to have the experience to perform (rather than direct) is really nice. It's fun, too, to perform with Stacy."
Clark's other work this Christmas season has been directing. As the director of the chancel choir at Chapel Hill Fellowship Church in Wichita, where he has served for 12 years, he led the traditional "Lessons and Carols" service. He also directs a small ensemble of home-schooled students in the Wichita area, and in the past month they performed several concerts, including ones at Botanica and the Catholic Care Center.
"I know too many musicians who quit singing or playing once they begin teaching," said Professor Martin. "This is a wonderful time to continue working on our musical skills-rather than just our directing. Performing can be a service to an ensemble, a gift to an audience, or an offering to God - and sometimes all three."