Sterling College Named "A Best in the Midwest" College by the Princeton Review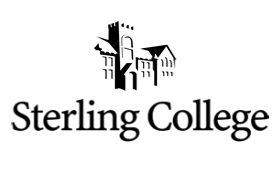 Wednesday, August 18, 2010
When high school seniors and their parents search the Princeton Review's 2011 Best Colleges list, they will find Sterling College, Sterling, Kan., recommended as one of the "bests" in the Midwest region. These "regional bests" constitute only 25% of the nation's four-year colleges-"a select group, indeed."
"We're pleased to recommend Sterling College to users of our site as one of the best schools to earn their undergrad degree," said Robert Franek, Princeton Review's senior vice president/publishing. "We chose it and the other terrific institutions we name as 'regional best' colleges mainly for their excellent academic programs. From several hundred schools in each region, we winnowed our list based on institutional data we collected directly from the schools, our visits to schools over the years, and the opinions of our staff, plus college counselors and advisors whose recommendations we invite. We also take into account what students at the schools reported to us about their campus experiences on our 80-question student survey for this project. Only schools that permit us to independently survey their students are eligible to be considered for our regional 'best' lists."
"Sterling College is aggressively pursuing academic excellence and staying true to its Christ-centered focus," said College President Dr. Paul J. Maurer. "It is gratifying to see our efforts paying off in recommendations such as this one from the Princeton Review. I truly believe that Sterling College is one of the best choices in the Midwest, especially for those students who desire an education of the whole person and instruction on the meaning of life."
The 152 colleges on the "Best in the Midwest" list are located in 12 states: Iowa, Illinois, Indiana, Kansas, Michigan, Minnesota, Missouri, Nebraska, North Dakota, Ohio, South Dakota and Wisconsin."
The Princeton Review has been a pioneer and leader in helping students achieve their higher education goals for more than 28 years through college and graduate school test preparation and tutoring. With more than 165 print and digital publications and a free Web site, www.princetonreview.com/college/college-ratings.aspx the Company provides students and their parents with the resources to research, apply to, prepare for, and learn how to pay for higher education