Sterling College names new director of planned giving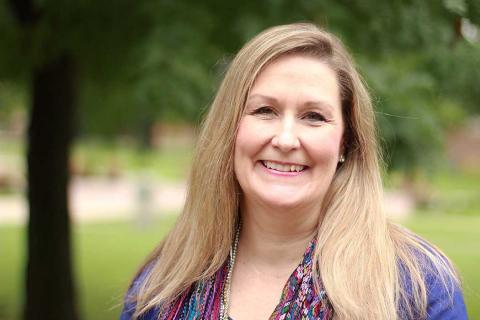 Sterling College is pleased to announce that Sheila Bird will be joining the Office of Institutional Advancement as the new director of planned giving.
"I am excited to join the advancement team at Sterling College. I have been impressed by the vision and mission of the College to develop servant Christian leaders. The passion and commitment of the executive staff to that mission is impressive," said Bird.
Bird comes to Sterling College from the Church of the Nazarene Foundation in Kansas City where she has served since 2007 in the areas of planned giving, donor relations, planning and marketing. Her most recent title was director of development and strategy.
"Sheila is experienced in fundraising, marketing, databases, event planning and donor relations. She has a passion for stewardship and sees life through this lens. We are happy to have her at Sterling College. She brings a great set of skill to the planned giving effort," said Dr. Marvin Dewey, vice president for institutional advancement.
Bird served for three years as program coordinator of stewardship ministries for Nazarene World Headquarters and as accounting and report coordinator for Transamerica Insurance Co. for four years. She also served as an adjunct professor for MidAmerica Nazarene University from 2006-2013.
Bird is currently a member of the MidAmerica Planned Giving Council and the Christian Leadership Alliance. She holds two master's degrees from MidAmerica Nazarene University – an M.B.A. and an M.A.O.A., a degree in non-profit administration. Her B.A is in psychology from MNU, and she has a certificate in graphic design from Johnson County Community College.
Sterling College is a Christ-centered, four-year college located in Sterling, Kan., with a mission to develop creative and thoughtful leaders who understand a maturing Christian faith. For more information, visit www.sterling.edu.
 
Cutline: Pictured Sheila Bird