Sterling College offers online mathematics competition for Kansas students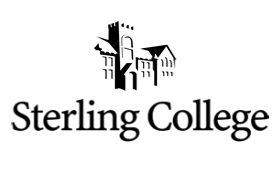 Wednesday, November 18, 2020
Sterling College has announced the Sterling College MATCH-UP mathematics competition, a high school math competition that is open to all Kansas high schools and high school students. The competition aims to challenge high school scholars to creatively solve mathematics problems and find great joy in the problem-solving experience. The competition is open through January 15, 2021. For more information visit sterling.edu/academics/matchup. 
"We are excited to start this competition which allows any school to compete in the midst of COVID. In addition, having a math competition over an extended period of time is fairly unique, but we love this format since it encourages collaboration and creativity that is often underdeveloped in the standard high school mathematics classroom but is essential for success in mathematics," said Pete Kosek, assistant professor of mathematics at Sterling College. 
The first round of the competition started on Monday, November 16, and runs through January 15, 2021. The top teams will then compete in the second round. The winner will be determined after the second round. 
Sterling College is a Christ-centered, four-year college located in Sterling, Kansas, with a mission to develop creative and thoughtful leaders who understand a maturing Christian faith. For more information, visit www.sterling.edu.