Sterling College Online Learning launches Sports Management degree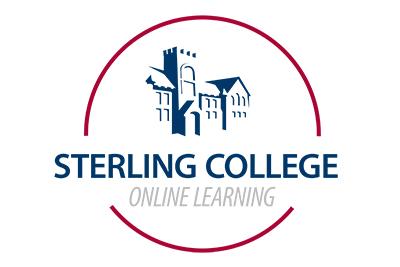 Sterling College Online Learning has announced it is offering a bachelor's degree in Sports Management starting this fall. Sterling's undergraduate online tuition rate is $145 per credit hour for the 2020-21 academic year. The online rate makes Sterling one of the lowest online tuition prices in the state of Kansas and across the nation. The new program begins with the Fall I semester, which starts on Wednesday, August 26. Students who wish to learn more can do so by visiting www.online.sterling.edu/sports-management.  
"Just as with the announcement of our new online Christian Thought and Business Administration programs, we are extremely excited to now offer our Sports Management degree program virtually for those that cannot attend face-to-face on the Sterling College Campus. The bachelor's degree opens new doors to online students who wish to pursue a degree within the field, paired with one of the lowest online tuition rates in the country, as well as intertwining that experience within a Christian worldview," said Dr. Ken Brown, vice president for academic affairs and dean of the College. 
Sterling's new program in Sports Management features a core curriculum of 43 credit hours and an additional 23 credit hours in the Collegiate, Professional, or Corporate Sport Administration concentration. The program features classes including Governance of Sport, Sport in Society, Sport Public Relations, Sport Economics, Sport Finance, Sport Facility Management and more. 
"The sport industry is a continually growing field with opportunities at all levels. Offering this degree online allows students interested in pursuing a career in sport an affordable way to build the required skill sets for a successful career. Students will also develop additional skills that will enable them to make a Kingdom impact as they develop the ability to be light and salt in a particularly secular field," said Hans Nickel, assistant professor of sports management. 
Accredited online programs include bachelor's degrees in Business Administration, Christian Thought, Criminal Justice Administration, Elementary Education, History, Organizational Management, Sports Management and Pre-professional Studies Secondary Education. The classes are on a seven-week rotation. There are six sessions available each school year, and financial aid is available for those that qualify. 
Those not enrolled at Sterling College can fill out the online application at online.sterling.edu. Additional information on financial aid is also available at online.sterling.edu, or by calling the Office of Financial Aid at 620-278-4206. 
Sterling College Online Learning offers quality, Christ-centered academics at a convenient pace to help you balance life, work, and family. As part of the accredited Sterling College located in Sterling, Kansas, you can complete your degree, start a new program, or handpick courses for personal enrichment. Visit www.online.sterling.edu for more information.