Sterling College Online Learning named Top 50 Most Affordable Bachelor's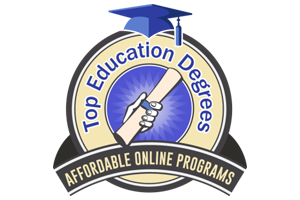 Wednesday, February 14, 2018
Sterling College Online Learning has been named to the Top 50 Most Affordable Bachelor's in Elementary Education or Early Childhood by Top Education Degrees. The ranking considered tuition, student to faculty ratio, and national recognition.
Sterling College ranked favorably among the likes of other institutions named to the list including Asbury University, LeTourneau University, University of Nebraska Lincoln.
Sterling College has previously received recognition by institutions such as The Princeton Review, U.S. News & World Report and Christian Universities Online. These establishments have named Sterling to lists including "Best in the Midwest," "Best Regional College" and "Most Affordable Christian College."
The Top Education Degrees' mission is to provide the facts students need to find the degree program that best suits their personal career goals. Their goal is to educate prospective students about everything they need to know as they embark on their dream educational career. For more information on this list and its methodology, visit www.topeducationdegrees.org.
Sterling College is a Christ-centered, four-year college located in Sterling, Kansas, with a mission to develop creative and thoughtful leaders who understand a maturing Christian faith. For more information, visit www.sterling.edu.