Sterling College Outreach Education Classes Offered This Fall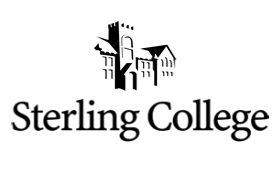 Sterling College once again offers central Kansas residents a chance to "go to college" through the Sterling College Outreach Education (SCOE) program. Real estate, music and ceramics are the three areas being offered this fall.
The SCOE program began in the spring of 2008. It is designed to provide a unique learning experience for adults who are interested in meeting new people and in learning from expert college faculty. "This is a great way for Sterling College to reach out to the community. We hope the emphasis on lifelong learning and the opportunity to discover new interests will enhance each participant," said Sterling College Business Professor Dr. T. H. Kwa.
The courses begin Tuesday, October 13, and Thursday, October 15, and will run through the week of November 15. Each course will be taught in six evening sessions from 6:30 to 9 p.m. The cost for each participant is $100. Textbooks, if required, are an additional charge. At the completion of each course, participants will be issued a "Sterling College Non-Credit Outreach Education" certificate.
"Mastering Real Estate Mathematics" will meet on Tuesday evenings in Cooper Hall. It will be taught by Kwa, who has over 10 years experience in teaching and dealing in practical real estate. This simple math course will cover Real Estate Licensing Examinations; buying/selling primary homes and investment properties; real estate investment and financing; real estate closing and statement; the three important methods of real estate appraisal; and many other practical lessons. The required textbook for the course, "Mastering Real Estate Math" by Ralph Tamper, is available at the Sterling College Bookstore or online.
Joe Jacobs, whom Sterling College students refer to as "Pottery Joe," will again teach "Working with Clay" on Thursday evenings at the Sterling College Art Center. The popular ceramics course will explore traditional hand building and wheel throwing along with glazing, firing and various other pottery techniques. Jacobs has been working with clay for 18 years and has been the ceramics instructor at Sterling College for seven years. There is no textbook required for the course. Due to space, enrollment is limited to nine.
Dr. Blair Martin offers a "Music Reading Class" on Tuesday evenings in Wilson Hall. "Music reading can seem like a mystery for those who have never learned how to do it. However, it is simply a matter of understanding a few basic symbols to enjoy a more musical world. Whether you are a complete beginner or would like to improve on the skills you already have, this course will give you the tools necessary to read music for the first time or at a higher level." There is no textbook for the course.
To enroll for SCOE classes or for more information, call 1-800-346-1017 or email scoe@sterling.edu. Payment for courses is due on the first night of class.
Sterling College is a four-year, Christ-centered, liberal arts college located in Sterling, Kansas, with a mission "to develop creative and thoughtful leaders who understand a maturing Christian faith."