Sterling College to Present Arsenic and Old Lace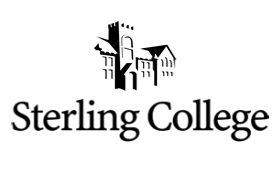 The Sterling College Theatre Program will be presenting Arsenic and Old Lace at 8:00 p.m. Friday and Saturday, March 13 and 14, in Culbertson Auditorium on the Sterling College campus.
This dark comedy was written by American playwright Joseph Kesselring, who began his theatrical career at nearby Bethel College in Newton, Kansas, directing productions there from 1922-1924. In 1941 his play Arsenic and Old Lace opened on Broadway and ran for more than three years. In 1944, the film version was released, starring Cary Grant as main character Mortimer Brewster.
When theatre-critic Mortimer, played by Marcus Mull of Great Bend, discovers his aunts' latest form of charity—they've been poisoning lonely old men as an act of kindness—he is horrified. Then his homicidal brother Jonathan arrives, looking for a safe hideout from the police, and Mortimer becomes frantic. He tries to keep his fiancé Elaine, played by Kacie Rogers of Wichita, from entering his aunts' house; the police from discovering his aunts' stash of bodies in the basement; and his brother from setting up the house as a criminal laboratory. The chaos results in well-timed comedy that doesn't end until the curtain drops.
Director Jennie Czuba, a Sterling College Communications and Theatre Arts major, with an emphasis in Theatre, is directing Arsenic and Old Lace as her senior project in directing. She picked this play "primarily because of its zany (but realistic) roles that provided interesting character studies for SC actors and because it has lots of action throughout the show to keep the audience engaged." She adds, "I also like the fact that this play has some Kansas roots. Rumor has it that the playwright Joseph Kesselring modeled the original set for the show off the home he lived in while he was working at Bethel College. That house is currently the home of Bethel President Barry Bartel. He and his family were kind enough to welcome Stuart Parman, set designer for this production, and me into their home so we could investigate and explore. Stuart was able to integrate several of the home's unique, Victorian-style features into his final set design."
Tickets will be available at the door the nights of the performances. The box office will open at 7 p.m., and the doors will open at 7:30 p.m. Ticket prices are $5 for adults and $3 for students, children, and seniors. Contact the Sterling College Theatre Department at (620) 278-4265.