Sterling College to present Fiddler on the Roof for Homecoming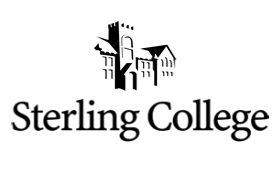 Sterling College will be presenting the Homecoming musical, Fiddler on the Roof, at 7:00 p.m. Thursday through Saturday, October 16-18, 2008, in Culbertson Auditorium on the SC campus. It is directed by Gordon Kling and choreographed by Diane DeFranco-Kling.
Fiddler on the Roof has been performed on Broadway five times and has received 25 Tony Awards during its Broadway run. Written first in Yiddish in 1894, and then translated and performed with music under the direction of Jerome Robbins, it was the longest-running play in Broadway history until Grease came out ten years later. Its popularity extends to Sterling. This is the third time the college has performed Fiddler on the Roof. Larry Gant and Clark Comley, a Sterling community member, played Tevye in previous productions.
Tevye, played in this production by Mike Love of Belleville, Kansas, is a Jew living in Russia in the early 20th century. In Fiddler on the Roof, he must face several issues: his poverty, the tension between the Jews and Gentiles in his small village; his not-always easy relationship with his wife Golde, played by Jean Bosch of Wichita, Kansas; and the marriage arrangements of his five daughters, played by Samantha Davidson of Wichita, Kansas, Ashley Dowgwillo of St. Francis, Kansas, Whitney Fuller of Sterling, Kansas, Kacie Rogers of Wichita, Kansas, and Courtney Van Ravenswaay of Lenexa, Kansas.
When the village matchmaker, Yente, played by Alysha Brintall of Bettendorf, Iowa, tells Golde that the wealthy butcher Lazar Wolf, played by Jared McGuire of Arkansas City, Kansas, wants to marry her eldest daughter Tzeitel, Golde jumps on the chance.
But what she doesn't know is that Tzeitel is in love with her friend since childhood, the tailor Motel Kamzoil, played by Nate Prior of Norco, California.
Tevye doesn't know this either, and so he makes the marriage arrangements with the butcher. That is when the difficulties begin, and what follows is a sometimes-comical-but-always-heart-tugging story that is wonderfully supported by classic Jerry Bock and Sheldon Harnick songs, such as "Tradition," "If I Were a Rich Man," "Matchmaker," and "Sunrise, Sunset." Fiddler is a perfect complement to Sterling College's 2008 Homecoming theme–Generation to Generation—as it focuses on a community's ability to change with time yet still pass on the traditions and values of its past.
Fiddler on the Roof also features the talents of Paul Brecht of Manhattan, Kansas, Nathaniel Dory of Denver, Colorado, Matt Hastings of Independence, Kansas, David Ireland of Norco, California, Deric Roach of Sterling, Kansas, and David Shouse of Wichita, Kansas.
Tickets for Fiddler on the Roof can be reserved starting Monday, October 13, 2008, by visiting the box office at Culbertson Auditorium in person or by calling (620) 278-4279. Box office hours are 1-5 p.m. Monday through Friday and 6-7 p.m. on Thursday, Friday, and Saturday. Tickets are also available at the door before each show. Ticket prices are $8.00 for adults and $5.00 for children, students, and seniors 65 and older.