Sterling College presidential inauguration set for Oct. 18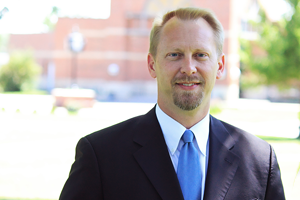 Tuesday, October 15, 2013
The installation ceremony for Sterling College's 12th president, Scott A. Rich, will be held in Culbertson Auditorium in Spencer Hall on Friday, Oct. 18 at 9:30 a.m. Rich will deliver his inaugural speech, "A Call to Extraordinary Service," along with music sung by the Highland Singers and a charge led by Chair of the Board of Trustees Heather McCreery '90.
A community and chamber coffee will take place prior to the ceremony from 8-9 a.m. in the gallery at the Art and Media Center.
Those unable to attend the inauguration ceremony will be able to view the event by visiting Sterling College's YouTube channel, www.youtube.com/sterlingcollege. A video of the ceremony will be posted after the event's conclusion.
On May 1, 2013, Scott Rich was named the 12th president of Sterling College. He has extensive knowledge about leadership and management from his 21 years of service, 18 of which were focused on financial and operational management.
Having an understanding of both the for-profit and nonprofit world, Rich had spent the past six years at Sterling College serving as chief financial officer. In this position, he managed all finance, human resource, physical plant, financial aid, business office and risk management/legal functions of the College. In May 2012, he was named executive vice president and acting president of the College. He was appointed interim president in December 2012.
Rich earned his Master of Business Administration with a concentration in Corporate Finance and Organizational Leadership from Liberty University. He also holds a Bachelor of Arts in Behavioral Studies from The Master's College and attended Hutchinson Community College.
Rich and his family are members of Grace Bible Church in Hutchinson. His wife, Kathy, serves as a middle school and high school English and journalism teacher at Central Christian School in Hutchinson. He and Kathy have three children, Matthew, 18, Mason, 15, and William, 13.
Sterling College is a Christ-centered, four-year college located in Sterling, Kan., with a mission to develop creative and thoughtful leaders who understand a maturing Christian faith. For more information, visit www.sterling.edu.