Sterling College Professors Enhance Curriculum with Guest Speakers and Trips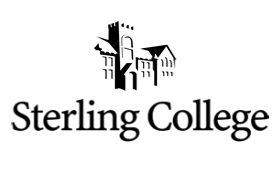 Monday, December 15, 2008
The words "field trip" make most people think of elementary or perhaps high school students, but Sterling College professors have taken students on several field trips this fall—or have brought the "field trip" to Sterling.
Recently Charles Locust, current Assistant Chief of the United Keetoowah Cherokee Band from Tahlequah, Oklahoma, and Leroy Adair, a leader in the Keetoowah Band, spoke to Professor Doug Boardman's U.S. History and Government I class about the history of the tribe and the work they are currently doing with it. Boardman commented, "I've received several positive emails from students. They enjoyed learning about the tribe and its history from people directly related to it."
Education Department Lecturer Dean Mantz uses guest speakers and classroom visits to allow his Technology in the Classroom students to view firsthand how excellent teachers enhance their curriculum with technology. Earlier this fall they visited the classroom of Brian Richter, a social science teacher at Sterling High School, to see how he uses interactive boards, Elmo projectors, and podcasts. Later in the semester Mr. Scott Carter, Superintendent for the Kingman School District, came to the College to speak with students about teacher expectations and technology integration. The following week Julie Tommer from USD 405 in Lyons was a guest speaker, discussing the role of Webquests in education and instructing the students on Webquest design process. "Guest speakers provide pre-service students insight into the classrooms and schools of today. It is the insight our future educators need in gaining the understanding of the educational system and the needs students face in the future. Ultimately, these pre-service students will begin to develop an idea of concepts that can be enhanced through the integration of technology," Dean Mantz says.
Dr. Felicia Squires, Associate Professor in the Language and Literature Department, has taken two groups of students to Kansas State University in the past few weeks for author readings. On the first trip writer Meredith Hall read selections from her memoir Without a Map. On the second trip students had the opportunity to listen as Charles Simic, the 15th Poet Laureate of the U.S. and winner of the 1990 Pulitzer Prize, read selections from his poetry. After the presentation, the students met Mr. Simic and had a picture taken with him. Dr. Squires noted, "The benefit in seeing a writer read and talk about his/her work is that the writer is no longer just a name on the page, but has a real voice, personality and appearance. The Sterling students enjoyed Charles Simic's reading so much, they were among the last to leave and joked about hitting the road with Simic. That's something you can't get just by having a student read the text aloud in class."
Students in the Theology and Ministry Department have been both inspired and challenged by recent trips. The Contemporary Trends in Christian Worship class traveled to Colorado Springs for the ENTER Worship Conference. The keynote speaker was Paul Baloche, known for composing the well-known worship song, "Open the Eyes of My Heart," and students were also able to attend topical and technical sessions. Dr. Henry Lederle, who joined the students on the trip, said, "All nine students came away with a deepened sense of the powerful worship awakening that is happening in the Church today all over the world."
Professor Seth Svaty, pastor of the United Presbyterian Church in Sterling and adjunct professor at the College, drove to Friends University in Wichita with two of his Spiritual Formation students to hear speaker Dr. Alan Torrance, professor of systematic theology at the University of St. Andrews, Scotland. Svaty commented, "Dr. Torrance's topic was 'Liberating Forgiveness: A Trinitarian Vision of Reconciliation,' and we had a stimulating day of deciphering the wonders of our covenantal God through a Scottish brogue."
David Harmon, Assistant Professor of Art, took students to the Nelson-Atkins Museum of Art in Kansas City. On their return they were required to write a paper on one viewed work of art. Professor Harmon said, "This experience tied in nicely with the Art History course content, but it was also successful because students visually engaged with ancient through modern works of art in a professional setting. We plan these kinds of trips each semester to expose students to visual art in all realms."
Exercise Science Professors Mary Ver Steeg and Shawn Reed and the twenty-eight students in the Exercise Science Senior Seminar class attended the KAHPERD (Kansas Association of Health, Physical Education, Recreation, and Dance) state convention at Emporia State University. Sterling College's Exercise Science Department received an attendance certificate for being the school with the highest number of exercise science students at the conference. Ver Steeg says exposure to this convention has benefits for their students both now and in the future. "They learn how teachers and coaches and trainers network, and they learn what this particular organization has to offer its members. Plus, they come away with creative ideas for the classroom, recreation, or coaching."
Professors in the Music Department often bring in artists or give faculty performances as part of their mission "to enrich the educational environment and provide new musical experiences within the community." This fall Ron Chioldi, pianist, presented a recital as part of the Sterling College Artist Series. Dr. Brad Nix, Chair of Sterling's Music Department, says, "It is essential that music students attend live concerts given by reputable artists. Students can certainly listen to great classical artists on CDs and recordings, but there is something different about a live performance. During the course of a recital, students are exposed to a diverse repertoire and stylistic performance practices. They also see firsthand how a good performer communicates thoughts, feelings, and emotions to a live audience, and the extremely high level of performance ability required from today's concert artists."
Dr. Troy Peters, Vice President of Academic Affairs, comments, "Sterling College values the experiential component of education as well as the opinions of experts in specific fields. Although technology and online learning methods are significant, it is still through the face-to-face and personal interactions that learning becomes living and active—'alive,' so to speak." Because Sterling professors want their students' learning to "come alive," Sterling College students can look forward to more "field trips," both off-campus and on, in the future.