Sterling College ranked by U.S. News and World Report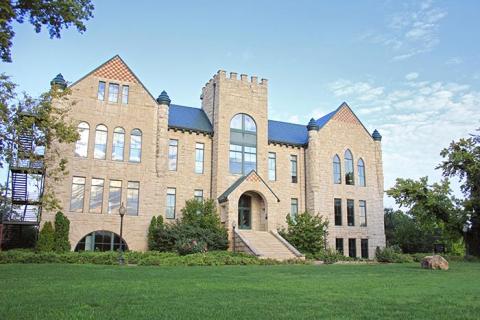 Tuesday, September 24, 2013
Sterling College was named to the U.S. News & World Report ranking for Best Regional Colleges – Midwest. Based on undergraduate peer assessment, retention, graduation rate, class size, faculty resources, student selectivity, financial resources and alumni giving, Sterling was ranked 61st. The news of the ranking follows that of Sterling College being named a Best in the Midwest college by the Princeton Review and a Military Friendly school by Victory Media.
"Being named to the U.S. News & World Report Best Regional Colleges list is a great honor. We are pleased with the many accolades we have received and are excited that our students, alumni and peers of the College see us producing quality graduates. Sterling College continues to grow, and we hope to see repeating awards in our future," said Scott Rich, president of Sterling College.
Sterling College's highest scores came in class size and student-to-faculty ratio. When compared to other colleges on the Midwest list, the College was tied for 9th place in the category "percent of classes under 20," and tied for 20th place for student-to-faculty ratio with a count of 12-to-1. The alumni are also helping their Alma Mater place in the best regional colleges of the Midwest by yielding an average alumni giving rate of 15%, placing SC at 34 out of the 74 colleges named to the list. 
Sterling College Online, the online learning division of Sterling College, was ranked number 81 on the Best Online Bachelor's Programs list. SCO's highest ranking of 16th was for student engagement, measuring graduation rates, assessments, retention rates, class size, time to degree deadlines and instructor responsiveness. U.S. News looked at 237 online bachelor's degree programs to make create the list.
For a complete list of schools on the U.S. News & World Report list, visit www.usnews.com/education. Sterling College is a Christ-centered, four-year college located in Sterling, Kan., with a mission to develop creative and thoughtful leaders who understand a maturing Christian faith. For more information, visit www.sterling.edu.