Sterling College Sends Misson Trip to Guatemala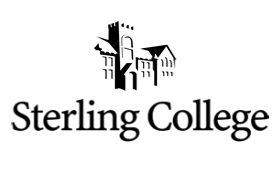 Being physically, emotionally and spiritually stretched is common when going on a summer mission trip. Sterling College's team to Guatemala looks to be no different. On June 2, a team from Sterling College will be going to Chiquimula, Guatemala for two weeks.
While in Guatemala, the team will be speaking to large school assemblies, helping with Sunday morning services and taking relief food to mountain villages where poverty and hunger prevail.
"We hope our joy and the way we treat each other on the team will be a big part of our witness," said Will Best, team leader. "We hope to be both bold in our witness, yet sensitive to the culture."
Those comprising the SC team to Guatemala are Laura Allen, Caldwell, Kan., Erica Best, Lyons, Kan., April Burns, Frisco, Texas, Wes Cates, Flagstaff, Ariz., Jason D'Amico, San Jose, Cali., David Guthmiller, St. Francis, Kan., Chris Halcromb, Diamond Bar, Cali., Cortnea Ralston, Great Bend, Kan., Assistant Team Leader Addie Swihart, St. Francis, Kan., and Joni Williams, Plano, Texas.
In preparation for the trips the teams raised funds for their trip through fundraising letters and various work projects and met once a week as a team to prepare to enter a new culture and pray for the people in Guatemala.
To join the team during their journey, visit their blog at: http://teamguatemala2010.blogspot.com