Sterling College Sends Soccer Mission Trip to Kenya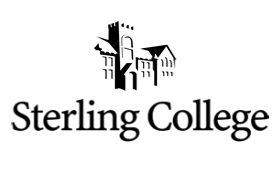 The Sterling College mission trip to Kenya this summer will involve a lot of soccer-or "football," as it is called in Kenya. Dave Underwood, head men's soccer coach at Sterling College, is leading eight of the soccer players on a mission trip to Nairobi. The team is hosting clinics and training sessions at schools, orphanages, and the Kibera slum and will play with several African club teams.
"In Africa, if you have a soccer ball, you draw a crowd," said Underwood. "When you draw a crowd, they want to spend time with you and hear what you have to say, thus opening the door for the Gospel." Short-term missions is a passion for Underwood. He worked as a missionary teacher in Okinawa, Japan, for two years and has led several overseas mission trips since that time. This will be his third trip to Africa.
While in Kenya the team will work with St. Andrew's Presbyterian Church in the capital city of Nairobi. This is Sterling's fourth trip to Kenya since 2006.
The Kenya team left on May 23 and will return on June 4. For more information about Sterling College mission trips, www.sterling.edu/discover-sterling/mission-trips.