Sterling College Senior Art Exhibition Opens Sunday, May 2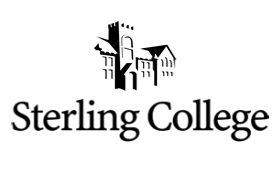 Wednesday, April 28, 2010
The Sterling College Art and Design Department has two students graduating this semester, James Harmon and Bonnie Windle. Their senior exhibition opens May 2 and runs through May 15, with the reception on Thursday, May 6, from 5:30 to 7 p.m.
"The work in this exhibition is only the beginning of a direction I wish to pursue at the graduate level," said Harmon. "My imagery is composed of abstract form and color, and I have also worked a great deal in fine art filmmaking of a decidedly non-commercial orientation. I plan to study painting and film as I pursue a master of fine arts degree."
"My exhibition consists of ceramic pieces and photography as well as some mixed-media paintings," said Windle. "I would love to pursue a career in studio photography-and this show gets me one step closer to that goal."
The exhibition is displayed at the SC Art and Design Center, which is located on the corner of 8th and Washington Streets in Sterling. The Center is open weekdays from 8 a.m. to 4 p.m. The exhibition is free and open to the public.