Sterling College student art show runs through April 15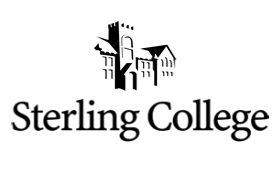 Wednesday, March 16, 2022
After a one-year hiatus due to COVID, Sterling College Art & Design students once again have a chance to show their work this year. The 2022 Student Juried Exhibition which is in the Sterling College Art Gallery through April 15. Works were selected by college art faculty Libby Reimer and Sia Joung. The works on exhibit range from digital photography, painting, printmaking, digital painting, and drawing. 
"We're excited to open this exhibition. We have a good quality of works in diverse mediums. Some of the works in the show are artworks that were produced outside of class works. It's exciting to see students teach themselves and produce works on their own, not just for course assignment," said Joung.
A total of six students are included in the exhibit this year. They are: Valerie Weis of Little River; Acacia Haspels of Nairobi, Africa; Nicole Marin of Caracas, Venezuela; Monte Powell of Laurel, Md.; and Nadong Panwong of San Sai, Thailand. 
"Seeing students improve techniques as well as their ability to deepen conceptual elements in their work is the best part of teaching. It's difficult to judge one's improvement or quality of work with one work on the wall, but we as faculty can see how much the students have worked hard to improve themselves over the last few semesters," said Joung.
The Student Juried Art Exhibit is open Monday through Friday from 9 a.m. to 5 p.m. at the Sterling College Art Gallery at the corner of Washington and Eighth Street. There is no admission cost. 
Sterling College is a Christ-centered, four-year college located in Sterling, Kansas, with a mission to develop creative and thoughtful leaders who understand a maturing Christian faith. For more information, visit www.sterling.edu.