Sterling College Students Donate Nearly 900 Hours during Love Sterling Event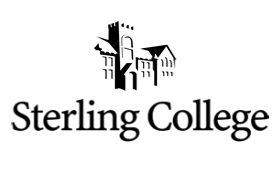 Downtown Sterling recently received a makeover through "Love Sterling," a community outreach event planned by Sterling College. More than 150 College students and community members provided nearly 900 hours of labor on Saturday, May 1. "We were able to accomplish every single project we'd planned except one," said Anne Smith, chaplain at Sterling College. "Truly, it was amazing the way folks and resources arrived just as we needed them."
Volunteers accomplished a lot in those 900 hours. They painted 140 fire hydrants, 40 lamp posts, one bath house, two store fronts, one picket fence and one garage. They also stripped a hardwood floor of nails and cleared and weeded more than ten areas. Several College students cared for volunteers' children, making a craft with them and then taking them to the Sterling Manor to visit with residents there.
Organizers want to make "Love Sterling" an annual event. "Next year we hope to see an even greater turnout," said Sterling College junior Paul Brecht. "The Student Senate has already approved 'Love Sterling' as an official organization, so next year we can request a budget and begin preparations at the beginning of the school year."
Area churches donated food for a community picnic at Sterling Lake following the workday. The hungry volunteers ate 220 hot dogs and hamburgers and then ended the evening with a time of praise and worship.
Sterling College would like to thank the entire community for its involvement in the project; Chartwells and the Reformed Presbyterian Church for the lunches they made; and all the churches who contributed to the celebration picnic.
For more information regarding "Love Sterling," contact Craig Smith at crsmith@sterling.edu