Sterling College Students Experience NYC Theatre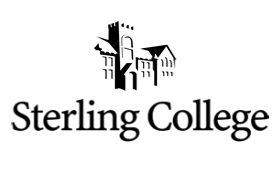 Wednesday, January 27, 2010
There is a big difference between hearing Placido Domingo sing live rather than through a recording. The Sterling College students who took musical theatre for their January interterm class had that opportunity-and many others-when they spent a week in New York City. "The students returned with an increased appreciation for the skills needed to be a professional in the theatre and for the great 'machine' for musical theatre that is New York City," said Theatre Department Chair Gordon Kling.
Theatre Professor Diane DeFranco-Kling taught the class and planned the group itinerary for the trip. The students toured backstage at the Metropolitan Opera, Lincoln Center, where they saw Placido Domingo in rehearsal with James Levine and toured the scene and costume shops, rehearsal and dressing rooms, and the great hall. They were also able to watch as the enormous turntable sets for "Carmen" were installed. Later that evening they attended the show. As a group the students also went to the shows "West Side Story," "Wicked," and "Finian's Rainbow." They toured Radio City Music Hall and got a close look at its stage machinery. "This trip was quite educational and informational," said DeFranco-Kling. Students also had to attend other shows of their choice. Those shows included "Lion King," "Phantom of the Opera," "Chicago," and "Avenue Q."
"It was a full week," said Gordon Kling, "but we were energized by the pace of the city." The group visited Ellis Island, circled the Statue of Liberty, and went to the top of the Empire State Building. They toured several museums, including the Museum of Natural History, the Metropolitan Museum of Art, and the Museum of Modern Art. When the students returned from the trip, they researched and reported on major contributors to the American musical, wrote critiques of the shows they had seen, and turned in the diaries of daily observations and reflections they had written while in NYC.
"It was great to see theatre at its most professional," said Jennie Czuba, a senior theatre major who went on the trip. "It's magical when all the pieces are there and at their finest."
Cutline: Sterling College students in the musical theatre class gather in the Edison Hotel in New York City. The group toured the Metropolitan Opera, Lincoln Center, Radio City Music Hall, and several museums during their interterm trip.