Sterling College Students Participate in Habitat's 20th Collegiate Challenge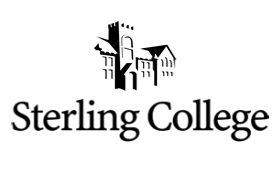 Wednesday, March 18, 2009
Over spring break a group of Sterling College students will travel to Winona County in southeastern Minnesota to assist with the building of four houses as part of Habitat for Humanity's Collegiate Challenge. This year marks the 20th Anniversary of the Collegiate Challenge, a program that provides opportunities for students to spend a week of their school vacation building a Habitat house. In the twenty years of the program, more than 166,000 students have participated, raising more than $15.5 million for Habitat homes. The Sterling College Habitat chapter, founded in 2000, has participated in the Collegiate Challenge since 2001.
Sterling College's Habitat chapter meets monthly, connects with the Rice County Habitat chapter, holds fundraisers, and participates in homebuilding projects. Last year the group worked on a homebuilding project in Philadelphia. It then sponsored a Blitz Build in the town of Sterling, raising $40,000 to fund the construction and also hosting the weekend-long event that started with only a foundation and ended with roof completion. This academic year the group has already worked on a Habitat build in Little River, Kansas.
The College's Habitat chapter is sponsored by Herb Albertson, Sterling's Director of Career Services. While he was in college, he worked on Habitat houses, and he is glad to repeat the experience with students. "I want the students involved to have a sense of accomplishment and the knowledge they've helped someone." He adds, "My hope is that more and more Sterling students get involved with the Habitat chapter. It is a great way to 'live out' the servant-leadership focus we have here at the College."
Danielle Brocato, student president of Sterling's Habitat for Humanity chapter, says, "I am involved in Habitat because I'm learning that when we physically help others in our community, we are actually sharing Christ's love with them, and then that builds a base for sharing his love with the entire world."
Habitat for Humanity was founded in 1976 by Millard and Linda Fuller. Since that time Habitat has built more than 300,000 homes around the world, and provided more than 1.5 million people with safe, decent, affordable shelter. In 1999 Millard and Linda Fuller delivered Sterling College's commencement address, concentrating on the servant-leadership focus that is the College's emphasis and the Fullers' lifelong work.