Sterling College Students Prepare for Mission Trip wit Coffeehouse Music Work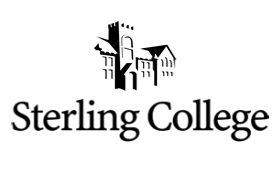 Wednesday, March 10, 2010
On February 27 visitors at Metropolitan Coffee in Hutchinson sipped beverages, enjoyed live music, and supported the Sterling College mission trip to Asia with every purchase and tip they made. It was all part of an arrangement Metro Coffee owners Jim and Myra Kitson had made with mission team member Tillie Wilbeck: if the SC students provided the music for the evening, a portion of the proceeds and all the tips would be given toward the trip.
"We really owe a big thanks to Jim and Myra—and to Trenton Thomas, who let us use his equipment—for helping to make it a successful night," said Wilbeck, who is from Hutchinson and has worked at Metro Coffee for several years. The Kitsons also advertised the event, announcing it on the Metropolitan Coffee Web site and placing an ad in the Hutchinson newspaper.
Each of the five team members took turns performing from 7 to 9:30 p.m., playing and singing a mix of original compositions, hymn arrangements, and popular music. "Every member chose at least a few songs that represented God and pointed the evening toward Him," said Wilbeck. Kaleb Knighton played "Be Thou My Vision" because it has special meaning for him right now. "Regarding this trip to Asia, I have no other choice but to ask God to be my vision since I have no idea what to expect," Knighton said.
Though five team members performed, and another team member, Danielle Burke, took pictures, the team going to Asia in late May will include 18 people. The team will work in an orphanage for children with special needs. For two team members, Andy Dinh and Michelle Sumption, this focus relates to their future goals. "I want to open my own orphanage later on in the future," said Dinh. "so I want to get my feet wet before I get that underway." And Assistant Team Leader Sumption said, "I am passionate about children with special needs."
Though this trip may not relate to Assistant Team Leader Matt Ehresman's future career, he does believe it will affect his life. "I have been on two other mission trips with Sterling. Not only did I really enjoy them, but I feel like God really helped me grow through my experiences," he said. "I made some great friendships with fellow believers across the world and loved seeing how Christians just like us worship and serve God around the world."