Sterling College Teacher Education Program Chair Dr. Gladys Ritterhouse Appointed to Chicago Center's Council of Advisors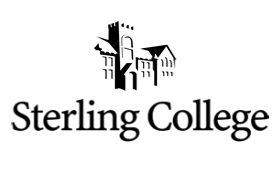 Wednesday, August 25, 2010
This past spring Sterling College's Teacher Education Program Chair Dr. Gladys Ritterhouse travelled to Chicago's West Side. She toured several neighborhoods there, visited a homeless shelter and had lunch in a restaurant serving soul food. These are not traditional tourist spots in Chicago, but Dr. Ritterhouse was not on vacation. She was attending the first-ever Council of Advisors for the Chicago Center for Urban Life and Culture, an organization that Sterling College has partnered with for nearly a decade.
The Chicago Center offers college students full-semester and three-week internships in the diverse urban communities of Chicago. Students may request experience in several areas: education, social work, business, premed, wedding planning and forensic psychology. Through these internships, participating colleges such as Sterling are able to offer their students hands-on experience in an inner-city setting. The Chicago Center also offers summer LearnChicago! Seminars during which college professors work with staff from the Center to plan activities related to a specific course of study.
Dr. Ritterhouse has served as the liaison between the College and the Chicago Center for the past nine years. When the Chicago Center invited members of faculty and staff from its participating colleges to serve on its first Council of Advisors, Dr. Ritterhouse was appointed. Twenty-three other colleges and universities sent representatives. In late April the Council met for the first time, and Dr. Ritterhouse worked with the other advisors to promote greater awareness of the Chicago Center program on their campuses.
Over the past seven years, several students from the College have had internships through the Center, including one summer internship with the Chicago Police Department and five clinical teaching experiences. This fall two teaching candidates, seniors Adrienne Swihart of St. Francis and Emily Kennedy of Cushing, Okla., will complete their clinical teaching experience in the Chicago area.
The mission statement for the Chicago Center for Urban Life says, "Chicago Center equips college students and other participants to learn from diverse urban communities through innovative programs, seminars, and internships. The Center expands the traditional classroom with a community-based, first voice pedagogy that prepares its students for greater self-awareness and global citizenship."
"This mission statement really sums up the opportunities it offers our students," said Dr. Ritterhouse. "The students and faculty at Sterling have at their fingertips a great opportunity to expand their cultural horizons."
For more information on the Chicago Center, visit www.chicagocenter.org.